ABOUT US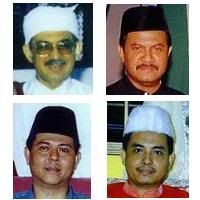 Sukarelawan Jemaah Iqra'
is a group of non-profit volunteers who strive to revive the spirit of QURANIC RECITATION worldwide. Our homepage features various kind of beautiful QURANIC RECITATION. In Asia, these MODULATED QURANIC RECITATION were known as TARANUM AL QURAN. Whereas in other part of the countries it is known as MUJAWWAD, MUJAWWID, TAJWEED or TAJWID. Currently many of the QURANIC RECITORS that were featured here were QARI FROM EGYPT, QARI MIDDLE EAST and many more from other countries will be added soon for your information and listening pleasure. There are also LIST OF TARANUM AL QURAN, TAUSHEH, QASIDAH, QARI PROFILES, TOP EGYPTIAN QARI, QARI BIOGRAPHY and others.
Kami memang berusaha untuk mengembangkan SENI LAGU AL QURAN dan TARANUM AL QURAN di Singapura. Di sini kami menghidangkan berbagi bagai informasi mengenai bacaan QARI MESIR yang TERKEMUKA, QARI TIMUR TENGAH, QARI ARAB. Juga bacaan Al Quran dari QARI SINGAPURA, QARI MALAYSIA, QARI INDONESIA dan QARI ANTARABANGSA.
Kami cuba menghidangkan AUDIO BACAAN AL QURAN BERLAGU. TILAWAH AL QURAN PERINGKAT KEBANGSAAN dan PERINGKAT ANTARABANGSA. TARANUM AL QURAN. SENI LAGU AL QURAN. TAJWID AL QURAN. NAMA NAMA QARI ANTARABANGSA.
CLICK HERE TO CHOOSE QURAN RECITATION AUDIOS OF FAMOUS QARI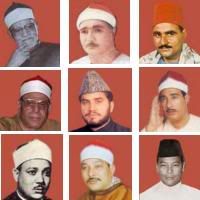 Listen to quran recitation - Mujawwad, Mujawwid, Tajweed of top famous qari from Middle East, Mesir, Singapore, Malaysia, Indonesia & International qari.
WEBSITE & BLOG LINKS
* Aswat Al Islam
* Islam Way
* Harun Yahya
* Katakami
OUR ADVISOR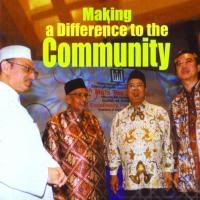 Habib Hassan Al Alatas of Ba'Alwie Mosque
OUR SERVICES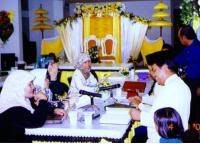 * We provide qari / qariah to recite the holy quran at the opening of any Islamic Ceremony / Function such as Forum, Religious Lectures (Syarahan), Wedding Ceremony and others.
* Our service includes the setting up of audio system (provides microphones & speaker).
* We provide an audio page full of quranic recitation audio clips that can be used as background music to web owner.
* One of our project is to encourage all muslim website to welcome surfers with quranic recitation. (ie; once surfers enter website, they will hear a quranic recitation (short clips).
* Another project is to compile the biography of quranic recitation qari all over the world.
READ THE PRESS RELEASES ON SUKARELAWAN JEMAAH IQRA'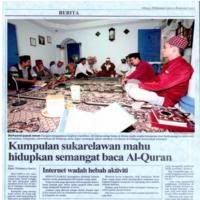 OUR VOLUNTEERS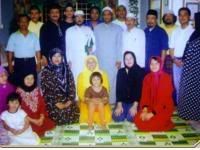 "Our Quranic activities has slowed down throughout the years. It is uncommon nowadays to hear Quranic recitation openly. We realised that the interest in Al Quran itself has dwindled, lack in particpants, too small audience and little exposure for Quranic recitation."
~ Our Chief Volunteer,
Hj Jamaludin


Check our SJI MESSAGE BOARD for any upcoming events, ie Qurani Recitation at Wedding, Tilawat Al Quran etc.

Check SJI DIARY for past events of Quran Recitation at wedding and other muslim functions.